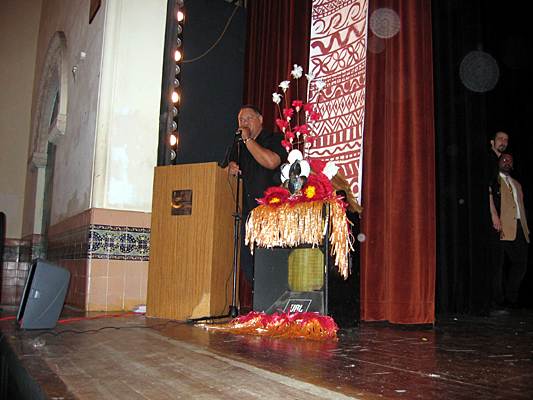 Master of Ceremonies Neo Veavea.

BALBOA HIGH SCHOOL POLYNESIAN CLUB





Balboa High School Polynesian Club
President Andrew Van Vai
Mape Galuega Vice President
Peter Vauvasa Treasurer
John and Neo Veavea of Utopia
An enjoyable cultural evening
Of dancing and fine entertainment
Mr. Jeff Larson the man with the plan
Ms. Moorehouse and Ms Booth
Lending a helping hand
Anthony "Eskimo" De Fills
Brian Ieremia, Jeremiah Ieremia
Sega Vainu'u Lafaele and Meryllia Malu Luavasa
Poulime Malepeai and Tepora Malepeai
Roberto Tago and Nohealani Tuapola
Alesana Veavea Tauoa Tolia
All of Vis Valley Elementary
Dances from New Zealand - Aotearoa
Tahiti and Cook Island
Utopia's Signature Dance
Sweet melodies from Hawaii
From the Kingdom of Tonga - more
Tantalizing moves Muarie Manamea
Miss Polynesia 2004
A dancing troupe from SF City College
The best from Samoa
De Fills and his jokers all
Doing what they all do best
Entertaining the audience at Balboa
John Nauer was in the audience
There were others too many to mention
It was a show from the heart
To raise some money more hearts
Polynesian youth giving their best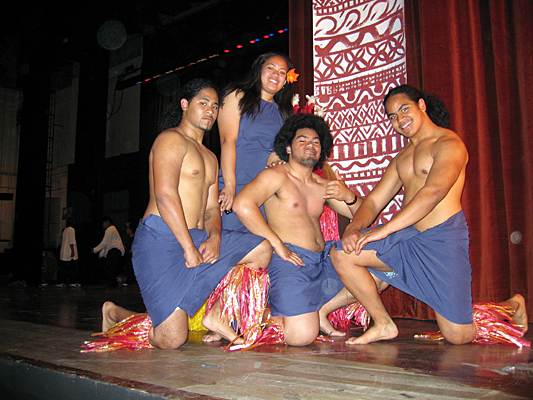 Mape, Andrew and Peter.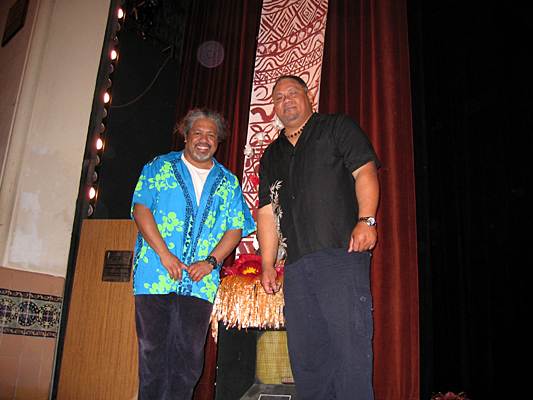 John and Neo.
The Elders a surge in their chest
Love intense caring and future hope
Resurrection of a culture - the hope of fire
Sweet smelling waters - deep blue and far
Further then the eye can see
Sunset and horizon
Coconut trees swaying in the wind
And the sand welcoming home
So many daughters and sons
Of the Islands of Polynesia
For the second times in two years
The youth with Utopia
At the helm of affairs
Took the lead to provide
Unity and Strength among all
Guidance in matters big and small
Love and unity among all life styles
Education and information
Pertaining to all Polynesian cultures
True to each one's heritage
Facing difficulties - sprouting from assimilation
Confront blend habits - Americana
Through cultural songs and dance
Embracing the world
Polynesia and islands galore
Deep in the soul of the island people
Is a fire from which sprouts life?
Unique and with a distinction
Too deep - sorrow, love and pain
Soothing to the soul - again and again
Straight as an arrow - sharp as a spear
Red as blood - blue as the waters
Of Polynesia
Smooth skin - coconut oil
Fire pit and pig
Coconut juice and plantain
Kava and papaya juice
Fruits of paradise - guava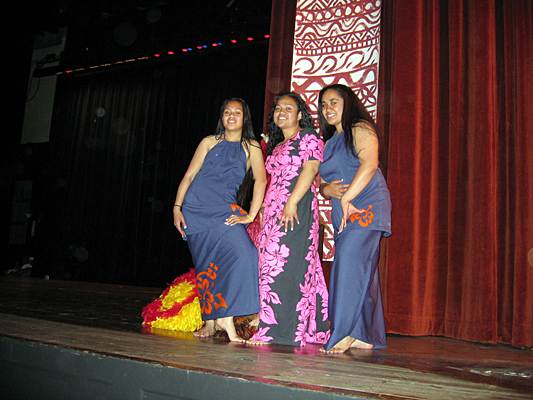 Maurie Manamea and her friends.

Princess most charming.
Earth tones in our painting
Pounding bark for our paper
Thousands of years
And stronger we grow
Spread all over the world
Our men and women
In the Armed Forces serve
With dignity and honor
Remembering the Islands
From which came the
Warriors
Chiefs one of a kind
And people sweet
Sway to the music
Dance to the beat
Of two sticks or drums
Smooth grass for our skirts
Our women are gentle
Our children docile
Our men warriors
brave
From an ancient land
Indigenous
We look forward to a better tomorrow
Polynesia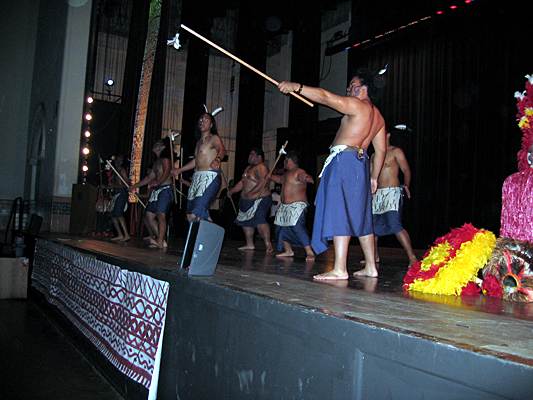 Warriors.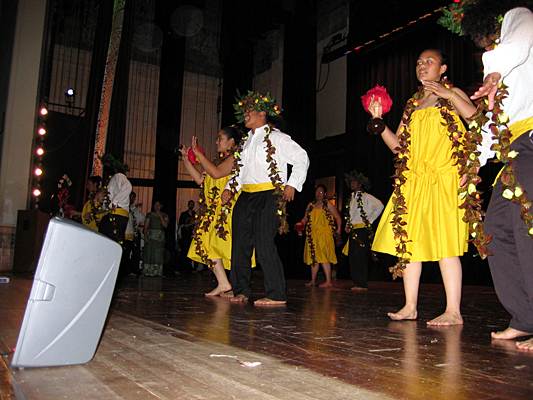 Hawaiian dance.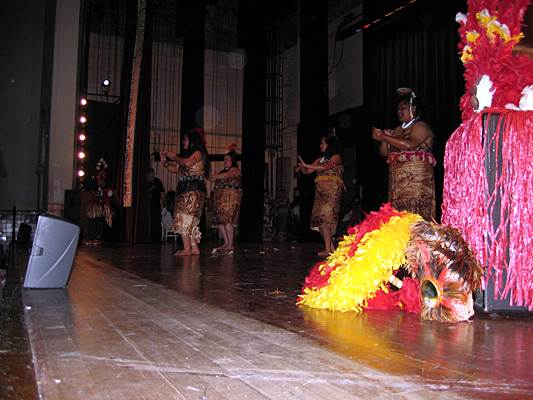 Tongan dance.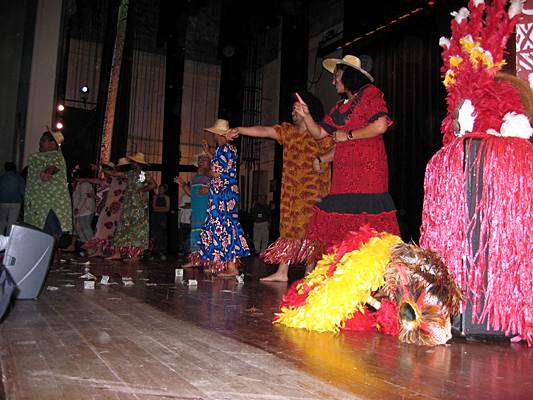 Buffoonery.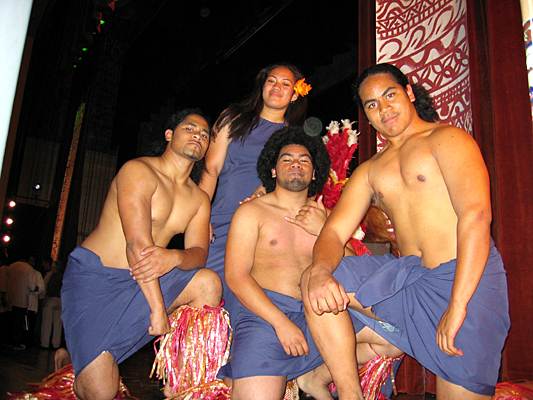 Poise and confidence.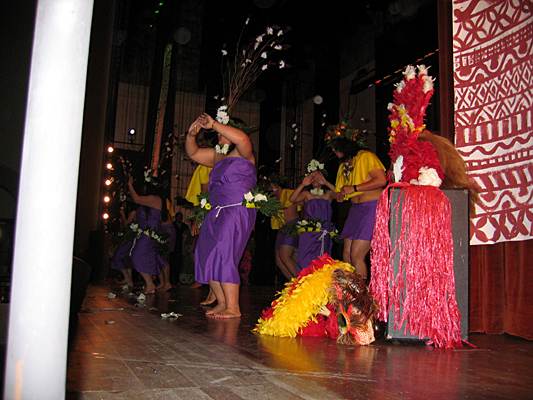 Poetry in motion.