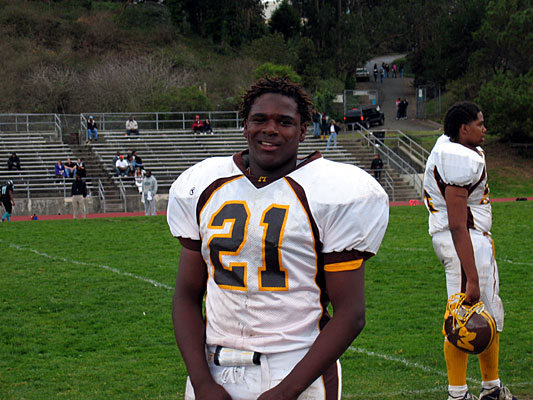 LaQuan Daws.

56-7 WIN PUTS MISSION HIGH SCHOOL IN THE PLAYOFFS





Mission High School defeated Burton High School and now are poised to show of their talent in the playoffs. It will be difficult for me to watch the Balboa High School versus Mission High School game as I have good friends on both teams. May the better team win this Thursday at Kezar Stadium. Today's game at former McActeer High School was one sided and Mission High school won hands down, 56-7.

I wanted to take this opportunity to thank the Mission High School coaches for working so hard with the Mission High School football team. I remember early before the season started we did not have sufficient players but as the days neared some how things happened and today Mission High is in the playoffs.

I want to thank the parents especially Mr. Feerick, Mrs. Stephanie Winston who is the mother of DAngelo Winston, Darnell mother's Mrs. Jarrett. Thank you Mrs. Jarrett for the hot dogs and hot chocolate to warm us on those cold days. The many other parents that showed up to the games to cheer Mission especially when they need the support most and were not doing so well. Parents are an integral part of any game.

Laguan Daws has places to go and we all should encourage him to do well at school as he has on the football field. We all went to support Aaron Cox better known at Twitty and he reciprocated today by two touch downs. It is important for all the players as well as the students to know that there are many parents, friends, supporters that love our youth. We all want them to do well in their studies and wish them the best when they play any game.

David, Tristan Collen, Gregory Howard, Tim Freerick, Harold Ellis, Quincy Jackson, Ronell Foster all played well today and had their moments of fame in this one sided game. The other players too all contributed and Mission High School will have to focus, keep the momentum and take on their future opponents and win by making fewer mistakes. Coach Sully will say no mistake. I took a number photographs and I hope you all enjoy them.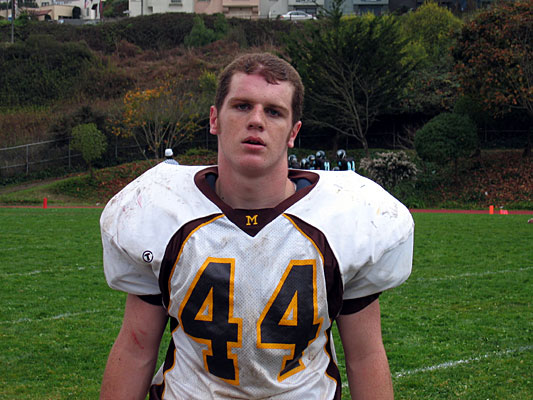 Tim Feerick.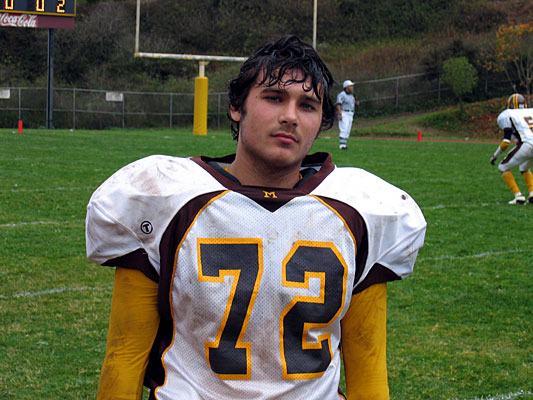 Tristan Collen.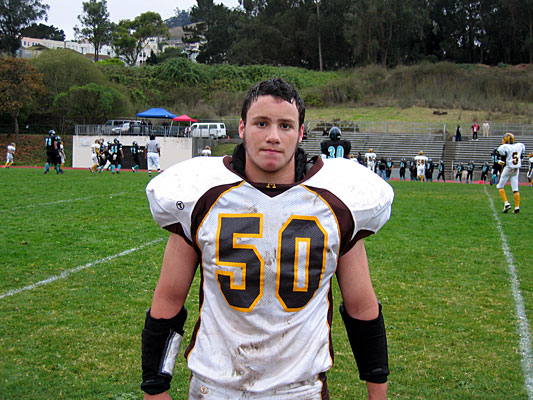 David.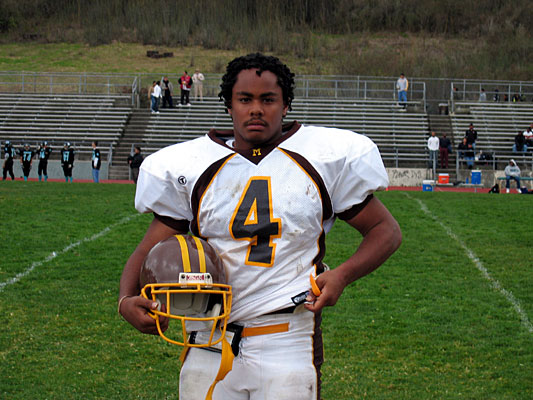 Aaron Cox (Twitty).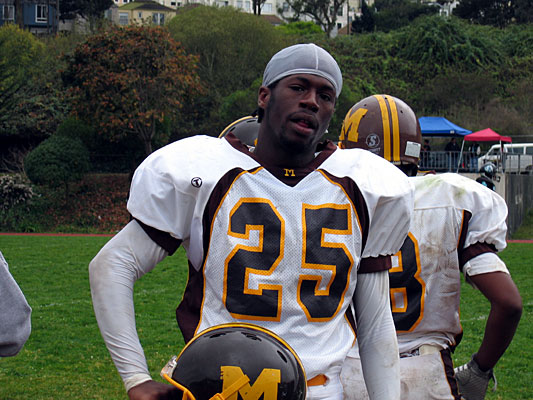 Gregory Howard.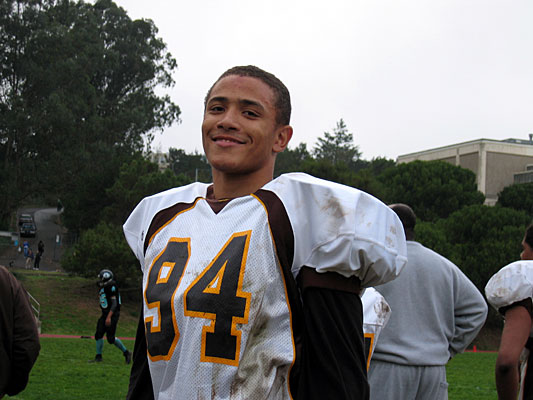 Ronell Foster.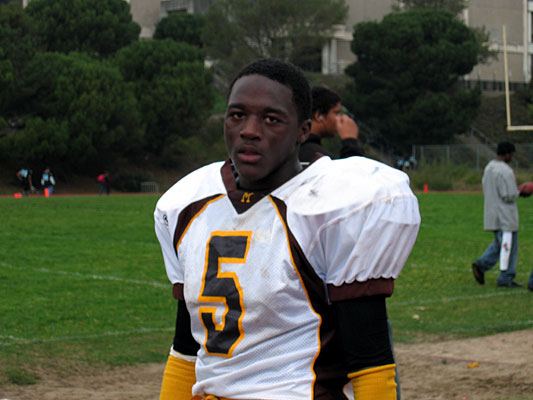 Quincy Jackson.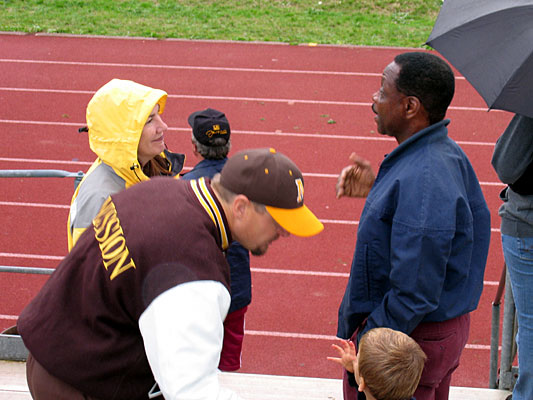 Mission Sports' Director.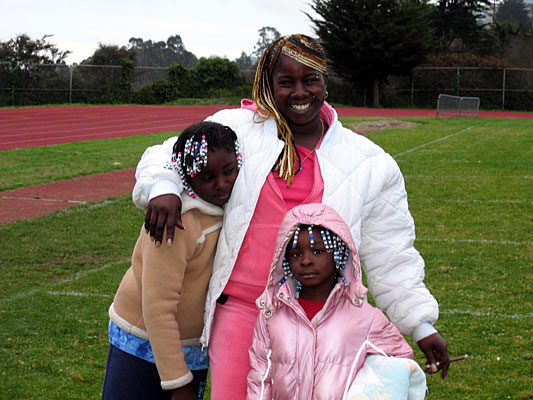 Mrs. Stephanie Winston (D'Angelo's Mother).
The best parent cheer leader.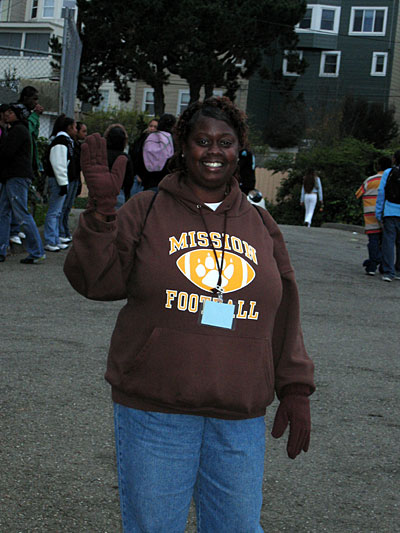 Mrs. Jarrett (Mission's Football Mom).
Provider of the Best Hot Chocolate.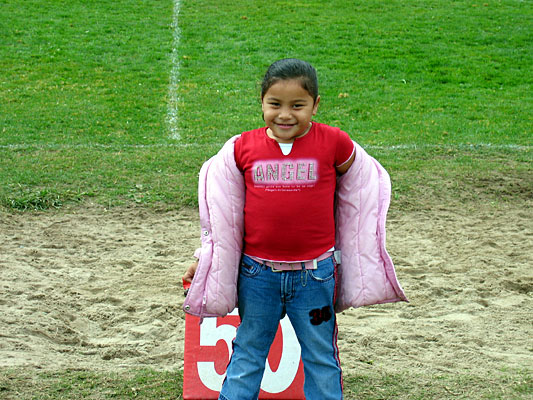 Blessing (Coach Nauer daughter).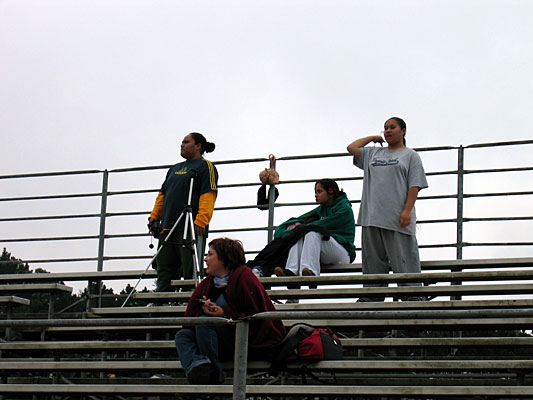 Kudos to Mission's Film Crew.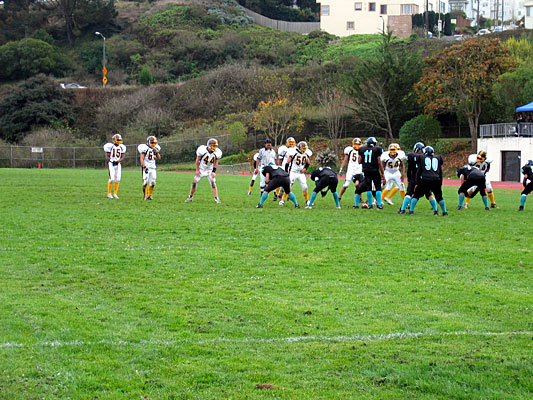 Burton High and Mission at McAteer High.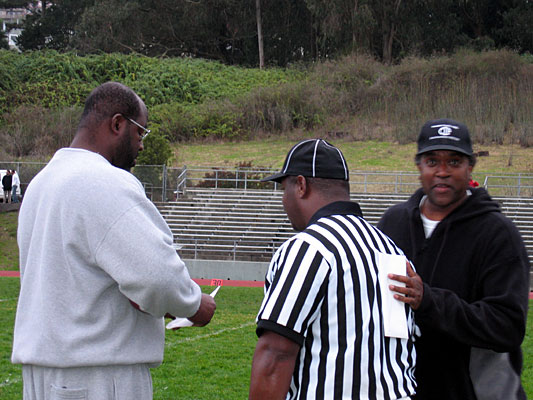 Head Coach Sully, Official, and SFUSD Sports' Commissioner.