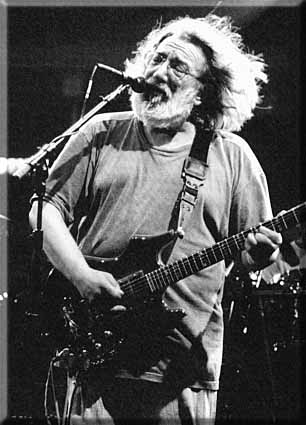 Jerry and Guitar.

JERRY GARCIA AMPHITHEATER
MCLAREN PARK





Jerry Garcia was born in San Francisco
Closer to the amphitheater
Before Haight Asbury
When he was four
He lost a finger
A drop out
He joined the Army
Court Marshall and all
He was out
He befriended Hunter the poet
And learned much from
A banjo
He smoked weed
And sung songs
With lyrics pulled from
Thin air he made any
Heart sink
At the end of a concert
You felt good
But what you remembered
In your sleep and dream
The one of a kind melody
The fragrance of friendship
Jerry was kindness and stoned
He was NO stone from another stone
He was a block and stood alone
A Giant among giants
A musician par excellence
At 53 he had made his peace
He died in his sleep
They say of a heart attack
Musicians come and go
And so do producers and managers
Jerry stood on his own
Strumming his guitar and loving his trees
On his aisle he painted a scene
And made ties
For sisterhood and brotherhood
He made waves of good
Vibrations and groovy tunes
That will continue for ever
Catch one here and take one there
Let the universe be better
For better or for worse or best
Deep in our hearts
We miss the Giant Bear
We see one here and we see
One there and no more
Jerry lives forever
When his father drowned
And he was young
It made Jerry think
Of life, death, whatever
He always gave and gave
And shared his love
On the ocean grave
His ashes scattered in the Bay
Formed part of that painting
Eternal experience of love and pain
He could go forever
On that guitar
20 to 30 minutes at a time
Out of thin air he plucked the tunes
And look you straight in the eyes
Yet far away
With an innocence of a child
Jerry Garcia this a fitting tribute
To you and to the Universe
Your Music will live forever
And we will say; those of us that
Pretend to know you
We knew you
Few did!
Jerry Garcia Living Legend
Jerry Garcia Amphitheater - McLaren Park - San Francisco

Francisco Da Costa October 29, 2005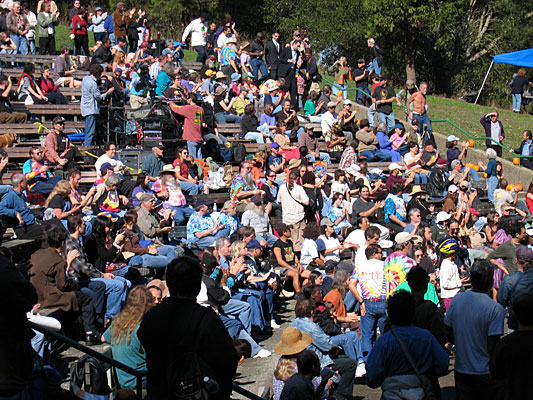 Jerry's own Amphitheater.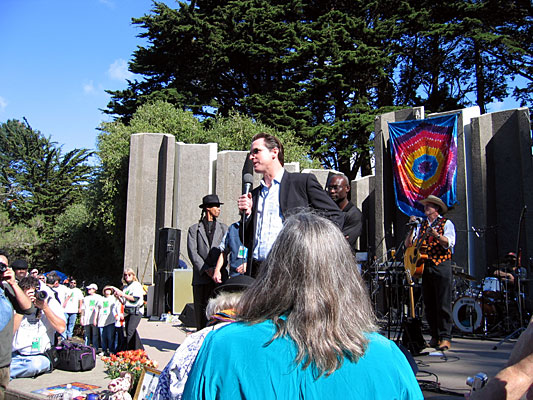 Mayor Gavin Newsom proclaims Jerry's Amphitheter.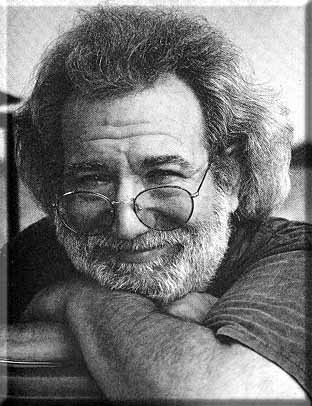 Jerry's smiling.