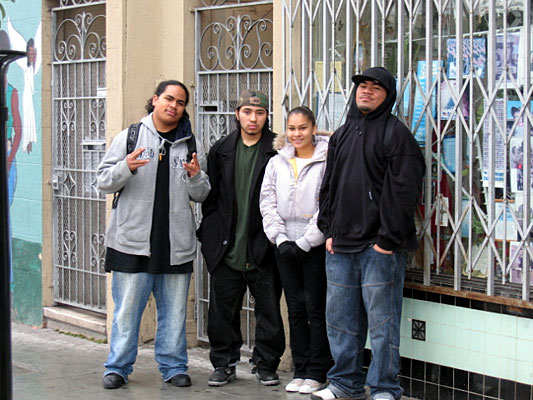 Balboa Students and Power Plant Project.

BALBOA HIGH SCHOOL STUDENTS TRY TO UNDERSTAND
POWER PLANT POLLUTION





The San Francisco Unified School District does not try to challenge the many students in its school system to study and understand the many pollution issues that adversely impacts the constituents of San Francisco. Among them our dirty toxic spewing power plants.

So when some students from Balboa came to me for help to understand the power plants and the cumulative impact of the pollution in the Bayview Hunters Point - I was more then happy to help them even though it was a Saturday morning. < The appointment was made at 10 am and Peter Vavoasa, Andrew Vai, Karla and Sergio all came to my office for a short talk on the history of power plants and other important facilities that provide services like Clean Drinking Water, Sewage, and of course the issue at hand Power Plants.

At around 10:30 am my good friend James Morrison arrived and we took a tour of the Mirant power plant and then went to check out the Hunters Point Power plant. The students enjoyed the tour and following the tour we all went to have a hearty breakfast at Costa Brava.

The Balboa High School students will give a presentation at School. Hopefully they will discuss about the benefits of electricity but also the pollution factors. I hope they remember about particulates that adversely impact the health of thousands. I hope they also remember the Cumulative Impacts on an area that can harm all living beings.

I look forward to talk to other youth and sharing some of the key information that should be out there about pollution and other pollutants. It is critical that our children learn about Quality of Life issues. It is very important that they are fully cognizant of the fact about certain greedy folks that will kill others to make a fast buck.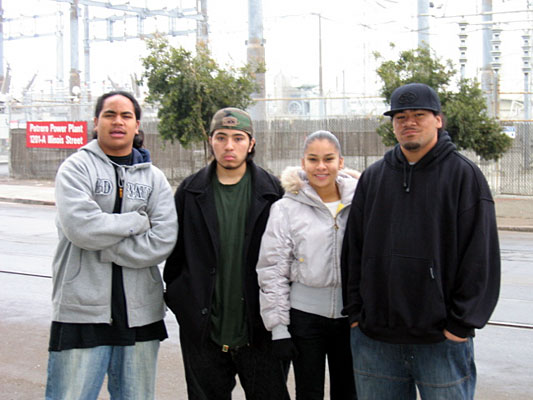 Peter, Sergio, Karla, and Andrew by Mirant Power Plant.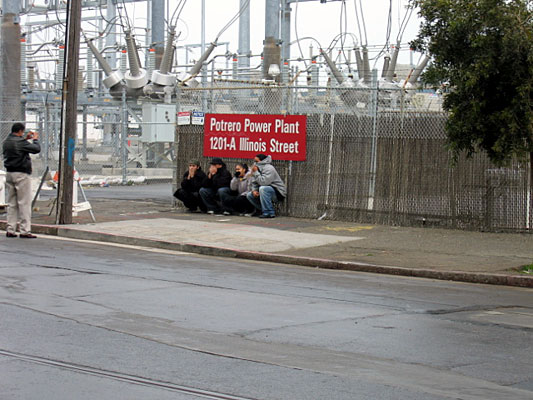 Balboa Students with James Morrison.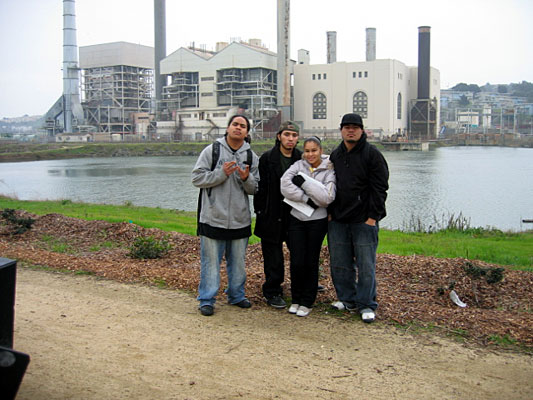 Peter, Sergio, Karla and Andrew before the Hunters Point Power Plant.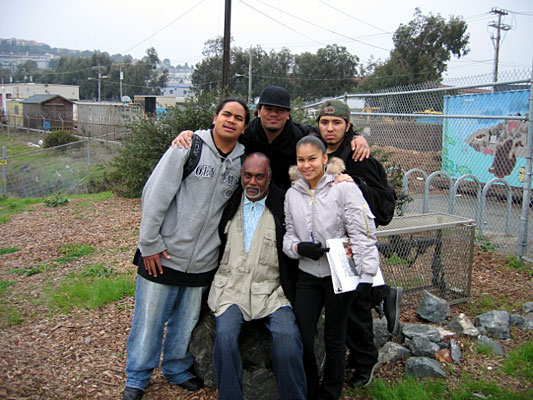 Francisco and the Balboa Students.